MD's Say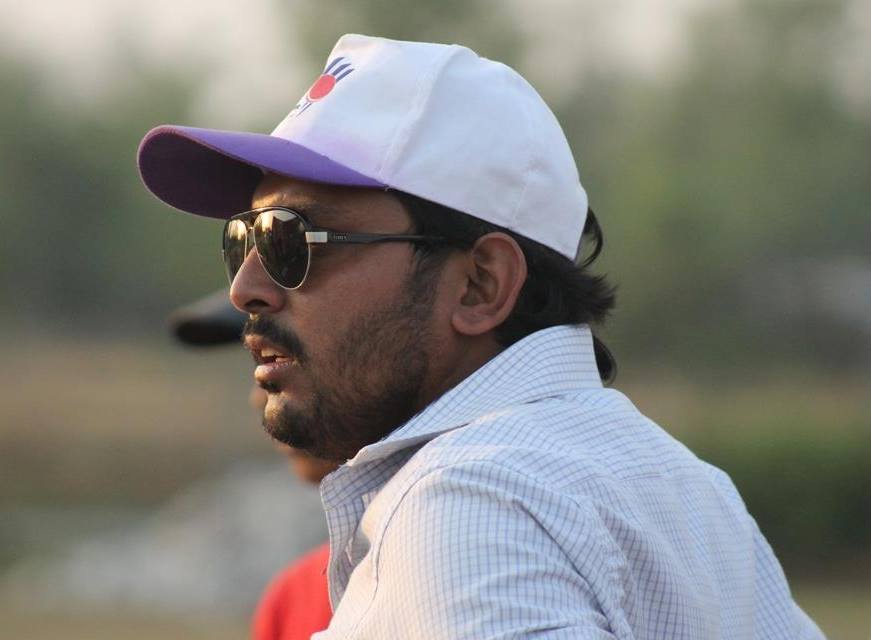 What is EPL?
Everest Premier League (EPL), in its definition, is a franchise based professional T20 cricket league, contested every year by teams representing Nepali cities. EPL showcases the highest level of cricket domestically and is the most-attended sports event in Nepal that also gathers unparalleled viewership on TV. Having said that, EPL is more than just about cricket! It is about creating a domain that can fit millions of cricket fans and build them an environment where they can enjoy and cheer for their favorites! It's about delivering to our Nepali fans a grand "cricketainment" experience, the likes of which they have only witnessed as an outsider on TV. A crowd packed stadium, dancing, cheering, music, an evenly contested game, star players, young talents, millions watching on TV, the fans separated by teams but united by cricket… I guess that's what EPL stands for: cricket being played at its best in the ground and an electrifying atmosphere in the stands and outside!
Why are you doing EPL?
In terms of trade, demand means nothing without supply. If the fans demand cricket and the market is existent, where was the supply? Nepali Cricket Stakeholders are too busy figuring out who will supply to Nepali Cricket rather than figuring out what to supply! If you ask a fan, s/he will tell you that progress has been stalled for too long! Regardless of how it plays out behind the scenes, it's clear that the strong bond between cricket and Nepali fans won't deter and will keep growing. That is why the EPL. To meet the demand, to supply! To allow PROGRESS!
How does it help in the development of Nepali cricket?
The idea behind EPL is to create a link that joins investors, sponsors and players to come under one roof and work for cricket's development in Nepal. In a country where except for the national side, cricketers do not have much on their plate, EPL has added competitive cricketing days in our domestic calendar and has brought money into the game! It is this that allows Cricket to be considered as a healthy career option for youngsters! EPL is a great opportunity for young, aspiring talents to come forth and showcase their skills with the world watching! Plenty of examples in the past two editions where young players, previously unheard of, made their mark and were picked straight away into the national team! The experience to share the dressing room with national and international stars will do their cricketing career a world of good! The exposure is limitless! Playing in front of a full house in big matches will teach them how to handle pressure so that they can develop their skills and become more dynamic players! I believe, EPL has also inspired kids to pick up cricket as their game which in the future can produce national level talents! EPL today is a hub that fits not just the cricketing fraternity, but the society as a whole and it has given everyone an opportunity to join hands and further contribute in the development of Nepali cricket!
What are the challenges/difficulties to organise a tournament like EPL?
Well, I look at hurdles as a part of the process towards accomplishing anything significant! Since its inception EPL has received tremendous support from most and I'm couldn't be more happy about it. My team owners, sponsors, media and most importantly the fans have always stood behind me and the EPL and I think that's what matters the most. Of course there were adversaries, some who didn't believe the idea was possible, some that didn't want the idea to happen; but it all provided me with an opportunity to hear the other side, learn from them and use that to make myself and EPL stronger and better! But I'll tell you what, in the end I don't think anyone opposed EPL and everybody realized its importance in developing cricket, so my adversaries now are my advisors! I guess that's why they say the harder the struggle the more glorious the triumph.
Having said that, the challenges on and off the field are different. On the field, it was a great challenge to execute a tournament of this level! The limited facilities available at TU, building the required infrastructure, conducting cricket by the book, conducting entertainment activities for the crowd, accessibility, zone division… oh! It was a nightmare! But in the end, with my operational team that included experts from Nepal and India, working day in day out, we managed to pull it off!
What do you think about ICC's regulation that surfaced just before the EPL?
I think it's a great initiative by the ICC to regulate domestic tournaments in the absence of Cricket Association of Nepal(CAN). This will ensure a basic standard in all domestic tournaments and will keep the status of our national players intact! It will also make sure that cricket is being played in the right spirit and the screening process will filter out the not-required. The sanctioning fee that ICC will use solely for the development of cricket in Nepal is another positive! Also, for any domestic tournament to have the support of ICC is enormous in terms of the tournament's status. I hope ICC continues supporting Nepali Cricket in the absence of CAN as we too largely benefit from their involvement!
The turnout in final, was is expected? What are the elements that brought 16K+ crowd to TU ?
Well, we had been promoting the tournament for six months for this sole reason, so we had hoped for it! But honestly, we too were overwhelmed by the crowd that showed up in the finals! You will be surprised to see the change in the level of cricket being played when a handful of people are in the crowd and when sixteen thousand are there! It derives the best out of our players, it gives them a tremendous boost of confidence, motivates players to give their hundred percent and most importantly, teaches them to play under pressure. This is absolutely vital in developing not just the standard of cricket events, but also the standard of cricketers! I can't thank the crowd in words for understanding that and showing up, not just in the finals but throughout the tournament and I know that this is just the start and next year we can expect the same in a lot of matches!
Future plans regarding EPL. Major concern is continuation of the event.
Well, EPL 2017 is just over and so is 2017. So basically we are already in the next year and we have started preparations for our next season! (no pun intended) There is no question about whether or not the event will continue. With the kind of support we have received from investors, sponsors, players and fans; nothing can stop the EPL from becoming bigger! We have already started planning on how we can improve facilities for the players and spectators, how we can involve players and fans and unite cricket with other aspects of the society, how we can deliver a more fun experience to the spectators, how we can improve the broadcast, how we can scout for talent, how we can bring players with bigger experience in the international arena…. Oh the list goes on! There's a lot of work to do but with everyone's support I'm sure we will achieve it! The next season of Everest Premier League will be everything EPL 2017 was and many times more!
- As published on The Himalayan Times